For Businesses & Corporate Teams
Please join us in Celebrating 25 years of Day of Caring!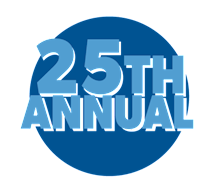 Day of Caring is the largest single-day volunteer event in Boulder and Broomfield Counties. Throughout the morning, over a thousand volunteers participate in projects across the two counties, followed by a picnic lunch. Project teams from businesses, civic organizations, community groups, and more are invited to join in the fun! Forming a project team is a great way to get out of the office, build corporate teams, show off your community spirit, and strengthen our local nonprofits, showing what it means to LIVE UNITED.
Steps to Become a Project Team
Step 1: Appoint a minimum of one Team Captain
Team Captains serve as the main point of contact between Foothills United Way and the organization.
Step 2: Pre-register to become a Project Team
Complete this brief form so we know you are interested in becoming a project team.
Step 3: Plan to attend a Team Captain Workshop
These workshops ensure you and your team have a successful Day of Caring. They will provide an overview of the timeline, as well as all the important details leading up to the event. We will also share tips and tricks for recruiting team members, what information we will need leading up to the event, how to view and select projects, and details on the post-volunteer event! All first-time Team Captains are strongly encouraged to attend a workshop.
Contact Connor Stengel for more information. Once you have pre-registered, we will send you additional information on Team Captain trainings, project selection and more.
Don't forget, you can also become a sponsor!
Be seen as a leading corporation as our community comes together to give back during one of the largest volunteer events in Colorado. Your sponsorship supports morning volunteer events and a lunch-time community celebration with volunteers, corporations, and nonprofit partners. With your support, over 1,200 volunteers gave back $117,000 in service in 2018.
Sponsorship Highlights:
Company recognition seen by over 1,200 employees at 40 local companies.
Company partnership recognized on social media and print ads across Boulder and Broomfield counties.
Company featured in full page BizWest Day of Caring advertisement!
Priority volunteer project choice and employee engagement strategy sessions.
Reserved employee tables at Day of Caring Picnic.
Learn more about how to become a sponsor here.