For Nonprofit Partners & Community Organizations
Please join us in celebrating 25 years of Day of Caring!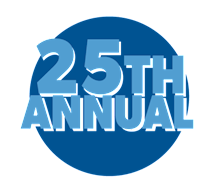 Nonprofit and community organizations in Boulder and Broomfield Counties are invited to participate as Project Hosts in the 25th annual Day of Caring on Friday, September 13, 2019. Projects take place in the morning and are usually around four hours in length.
Benefits to hosting a Day of Caring project: Hosting a Day of Caring project gives you an opportunity to showcase your agency and educate community members about the services you provide and the population you serve. The day is a chance to engage volunteers to complete needed projects and use the wide variety of skills and talents in our community. In addition, participating in Day of Caring allows you to build relationships, potentially turning one-time volunteers into lifetime supporters, donors and volunteers, and to strengthen existing relationships with the business community.

Steps to Become A Project Host:
Step 1: Make sure your organization is a Partner Agency with Volunteer Connection.
Visit the Browse Organizations page and search for your organization's name. If your organization is not a partner, visit the About Partnership page to learn more and register to create a free account. If your organization has an account but you do not have a user account, please contact Ashley Denault.
Step 2: Pre-register to become a Project Host
Please complete this brief form so we know you would like to host a project for Day of Caring.
Step 3: Plan your project(s)
Identify one or more projects suitable for a group of volunteers to complete in 4 hours. Determine the number of volunteers needed to complete the project and create a fun and interesting description of the project. We will invite you to submit your Day of Caring project online from June 1- July 20th.
Foothills United Way will recruit the volunteers for your project(s). Once you have signed-up to become a Project Host you will receive a Project Host toolkit including a Day of Caring overview, timeline, additional workshop dates, and steps to success.
If you have questions about hosting a project please email Ashley Denault.