Save the Date - Day of Caring 2019
Friday, September 13
For 25 years, Foothills United Way's Day of Caring has been one of the largest volunteer days in Boulder and Broomfield counties. The day offers opportunities for volunteers to get out into their communities and to learn about what local nonprofit organizations do everyday - all while having a great time! Morning volunteer activities across Boulder and Broomfield counties are followed by a fun and free picnic lunch, celebrating volunteerism in our community! All participants must be 18 years or older and many projects include physical labor.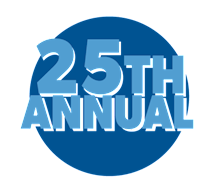 2018 Community Impact
1,200 Volunteers | 70 Volunteer Projects | 4,400 Volunteer Hours | $117,000 in Community Value!
Interested in building a volunteer team? Day of Caring is a great chance to bond with your team, get out of the office, and make great things happen for our community: be a part of the fun with your company, organization, or community group! If you are with a company and want more information about Day of Caring and details about how you can participate, please visit the Business & Corporate Teams page, or contact Connor Stengel.
Interested in submitting a project? Day of Caring is an opportunity to engage volunteers to complete needed projects using a variety of skills and talents, all while building stronger relationships with the community and showcasing the services and populations you serve! If you are with an agency and want more information about being a Day of Caring project host site, please visit the Nonprofits & Community Organizations page, or contact Ashley Denault.